Download the NPCA Brochure & Application
Click here to read the NPCA list of Accomplishments
ADVOCACY
LEGISLATIVE AND REGULATORY REPRESENTATION
NPCA Members are represented by NPCA in the State of Nebraska and Washington D.C.  The association works year-round to communicate the Petroleum Industry's position to lawmakers.  NPCA's mission is to enable the success of its members by furthering legislation favorable to the Petroleum industry and defeating legislation detrimental to the Petroleum industry.
PMAA MEMBERSHIP
NPCA Members automatically become members of the Petroleum Marketers Association of America (PMAA), a federation of 47 state and regional trade associations representing approximately 8,000 independent petroleum marketers nationwide.  This means NPCA Members are represented by NPCA and PMAA in Washington D.C.
PMAA SBC PAC COMMITTEE
NPCA Members are part of a greater good through the PMAA Small Business Committee (SBC), a political action committee (PAC) funded by voluntary contributions from marketers across the country. PMAA regularly reports the activities of the PAC (as required by law) to the Federal Election Commission (FEC) and information about that activity is available to the public. Your contribution to the PMAA SBC PAC will:
Help elect individuals who are supportive of small business and independent petroleum marketers;
Support PMAA's legislative and regulatory agenda;
Remind legislators that petroleum marketers are a political force;
Recognize the unique aspects of the jobber/distributor class of trade and of oilheat dealers;
Enable PMAA to say "yes" when supportive candidates ask for our help;
Assist PMAA to stand up to organizations that represent interests contrary to those of independent petroleum marketers and which are now actively building campaign war chests to defeat pro-small business candidates.
Personal contributions are limited to individuals who are members of a PMAA Member Association. Contributions to the SBC PAC are not tax deductible.  Click here to Donate to PMAA's PAC
EDUCATION
LEGISLATIVE UPDATES
NPCA Members receive Legislative reports with up-to date information as bills progress through the legislative process each year.  As an industry, it is imperative that we are up to date on changes to the law and that our voices are represented in the legislative process.
NPCA MAGAZINE
NPCA Members receive a quarterly Marketers Magazine to keep them up to date on the latest industry news and events.  The Magazine is also a great advertising tool for member companies.  The Quarterly Marketers Magazine is available on the NPCA Website.
NPCA MEMBERSHIP NEWSLETTER
NPCA Members receive a weekly, digital Membership Newsletter with valuable, insider information to empower their success in the Petroleum Industry.  The Member Directory is available on the NPCA Website.
UNDERGROUND STORAGE TANK (UST) OPERATOR TRAINING
NPCA Members have access to on-site and online Class A/B and Class C UST Operator Training.  NPCA is contracted with Leak Specialists Inc. to provide UST Operator Training. Training courses are approved by the Nebraska State Fire Marshal's Office.
UST Training Requirements for Nebraska:
Class A/B
Nebraska requires the training of all Class A/B operators through a state-approved course.  Class A/B operators must be retrained every five years.  However, if a UST system is found to be out of compliance, the Fire Marshal may require retraining prior to the five-year retraining date.
Class C 
Nebraska requires the training of all Class C operators through a state-approved course.  Class C Operators must be retrained every three years.  However, if the facility is found out of compliance, the Fire Marshal may require retraining prior to the three-year retraining date.
Start Your Online Training Now!
Please click here to complete the UST Operator Training.
NETWORKING
MEMBER DIRECTORY
NPCA members receive a Member Directory for networking purposes.  This is an outreach tool to collaborate and stay connected with other members.  The NPCA Member Directory is available on the NPCA Website.
PACE TRADE SHOW
NPCA Members can participate in the PACEshow, a key destination for the central Midwest region's top buyers representing more than 5,000 petroleum and convenience retail locations.
PACEshow draws more than 2,000 attendees and features 250+ leading industry suppliers — offering c-store owners and related industry suppliers easy access to exclusive industry benefits including:
 The latest in products, services & equipment from the industry's top manufacturers and service providers
 Industry meetings on issues fuel marketers, c-store & food/beverage retailers care most about
 Networking opportunities with colleagues throughout the show & social events
Visit www.PACEshow.com for the latest information on PACEshow exhibitors, meetings, networking & business growth opportunities.
ANNUAL CONVENTION
NPCA Members are invited to the annual NPCA & NPGA (Nebraska Propane Gas Association) Joint Convention.  This event brings two industries together for networking, educational seminars, golf, great food and fun!
GLW & NPCA MEMBER GOLF OUTING
NPCA Members are invited to the annual GLW & NPCA Member Golf Outing.  This is a networking event for NPCA Members, as well as a fundraiser for the George L. Watters Memorial Scholarship fund.
FAIRWAY N' FRIENDS GOLF OUTING
NPCA Members are invited to play at the annual Fairway N' Friends Golf Outing. PMCA of Kansas and NPCA host this event to give KS and NE the opportunity to network with the best in the industry. The location of the Golf Outing varies from year to year – the most beloved courses we play are Dismal River Golf Club, Mullen, NE; Prairie Club, Valentine, NE;  Colbert Hills, Manhattan, Kansas.
PHILANTHROPY
GEORGE L. WATTERS MEMORIAL SCHOLARSHIP
The George L. Watters Memorial Scholarship was established in 1988. George Watters was an outstanding and well-respected representative of the petroleum marketing industry. Following his death several years ago, the Nebraska Petroleum Marketers Association established this scholarship to properly recall George's leadership and integrity in the field. The Nebraska Petroleum Marketers, a member of the Petroleum Marketers Association of America, seeks to unify petroleum marketers throughout the state to effectively further the common interests of the petroleum marketing industry.
Every year, the NPCA awards 3 individuals with a $1,000 GLW Memorial Scholarship. Recipients must meet all the following criteria:
Applicant must be the offspring of a current member of the Nebraska Petroleum Marketing employee.
Must be a current graduating high school senior from any high school in Nebraska.
Must attend a college or university in Nebraska.
Must be in the upper one-third of the graduating class and must demonstrate leadership qualities and have expressed a desire and intent to continue education leading to a degree.
Financial need will only be utilized as a tiebreaker in the selection process.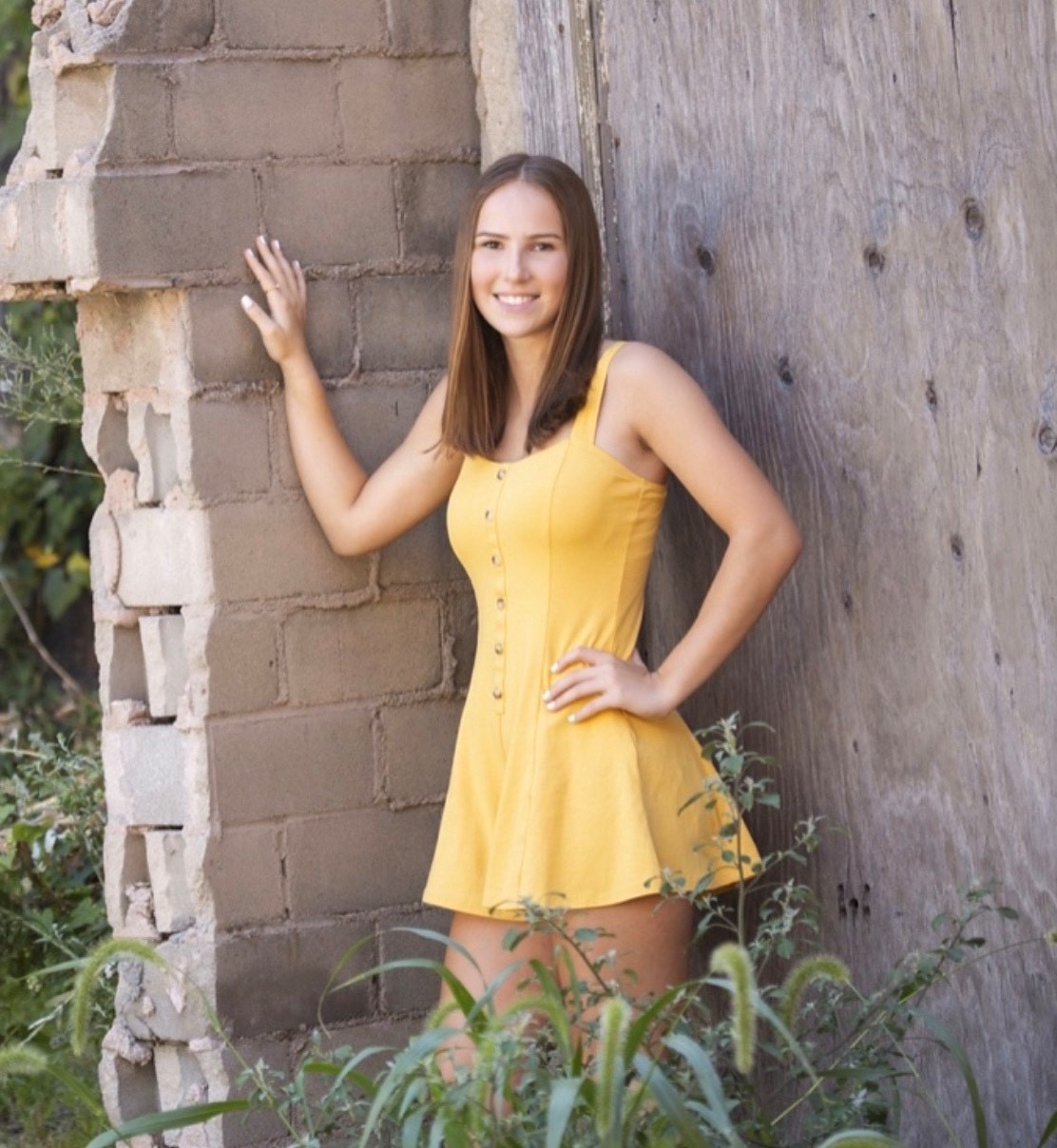 Madalyn Crouse
My name is Madalyn Crouse and I am from Chester, Nebraska. I graduated with a 4.0 GPA from Thayer Central in Hebron. Throughout high school I have been part of band, choir, NHS, Rhythmaires, FBLA, superior honor roll, letter club, and volleyball. I plan to attend UNL this fall to study actuarial science with a minor in accounting. My grandfather, Charles Kleveland, was the past president-elect of the Nebraska Petroleum Marketers Association. My uncle, Chas Kleveland, is owner of Footes Convenience Plaza in Kearney.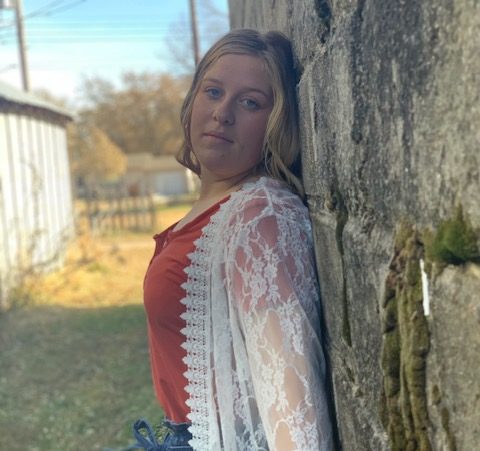 Maya Dehart
My name is Maya Dehart.  I'm from Ord, Nebraska  and I graduated from Central Valley High school.  I plan on attending Northeast Community College to pursue my passion and education for agriculture and will major in Diversified Ag.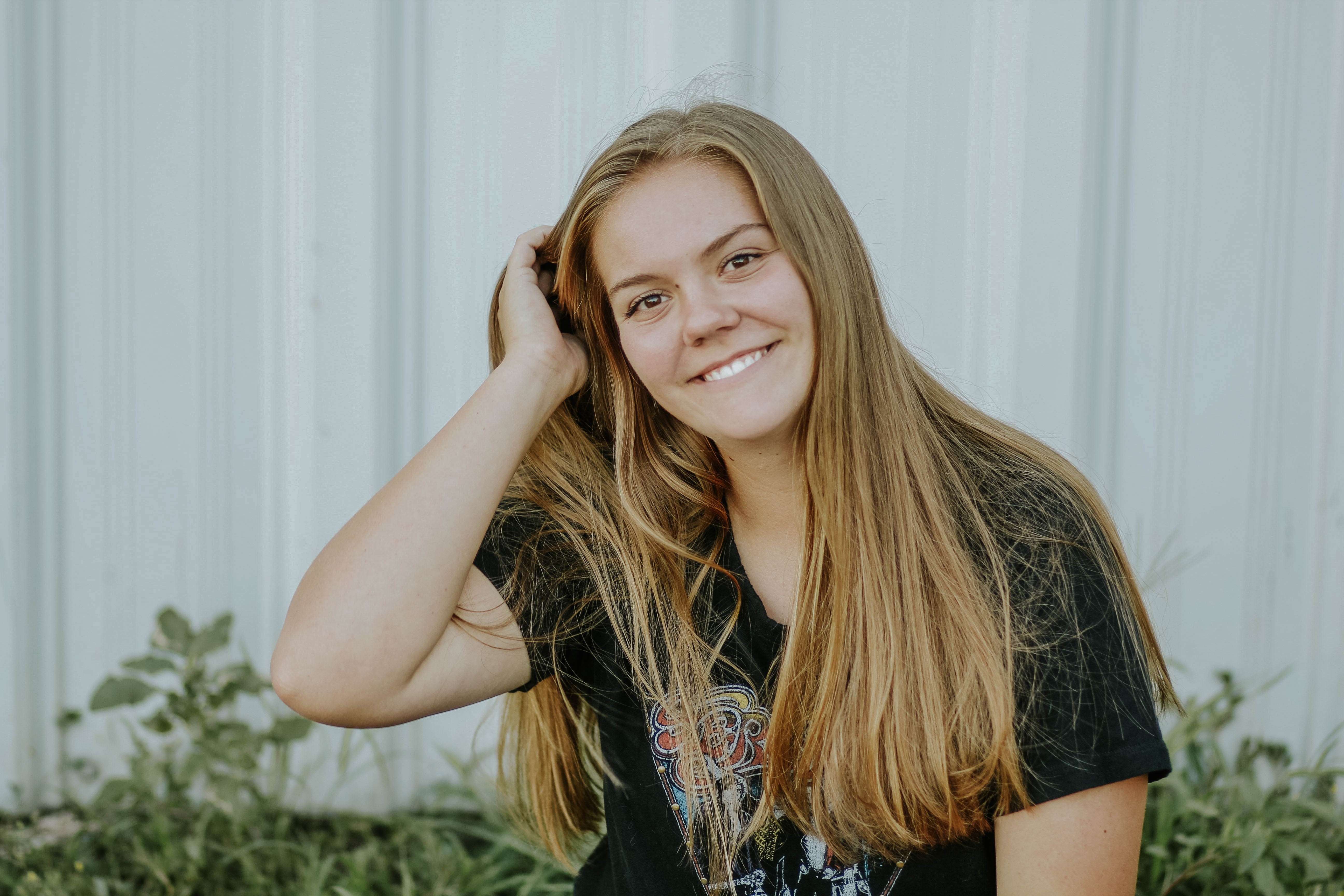 Alena Carlson
My name is Alena Carlson and I am a senior at Aurora High School. I will be graduating summa kum laude with a GPA of 4.05. Throughout high school I have been involved in Softball, FCCLA, National Honor Society, Junior Leadership Academy, Senior Leadership Team, Choir, and Band. Next fall I plan to attend the University of Nebraska at Kearney and study Natural Resource Management.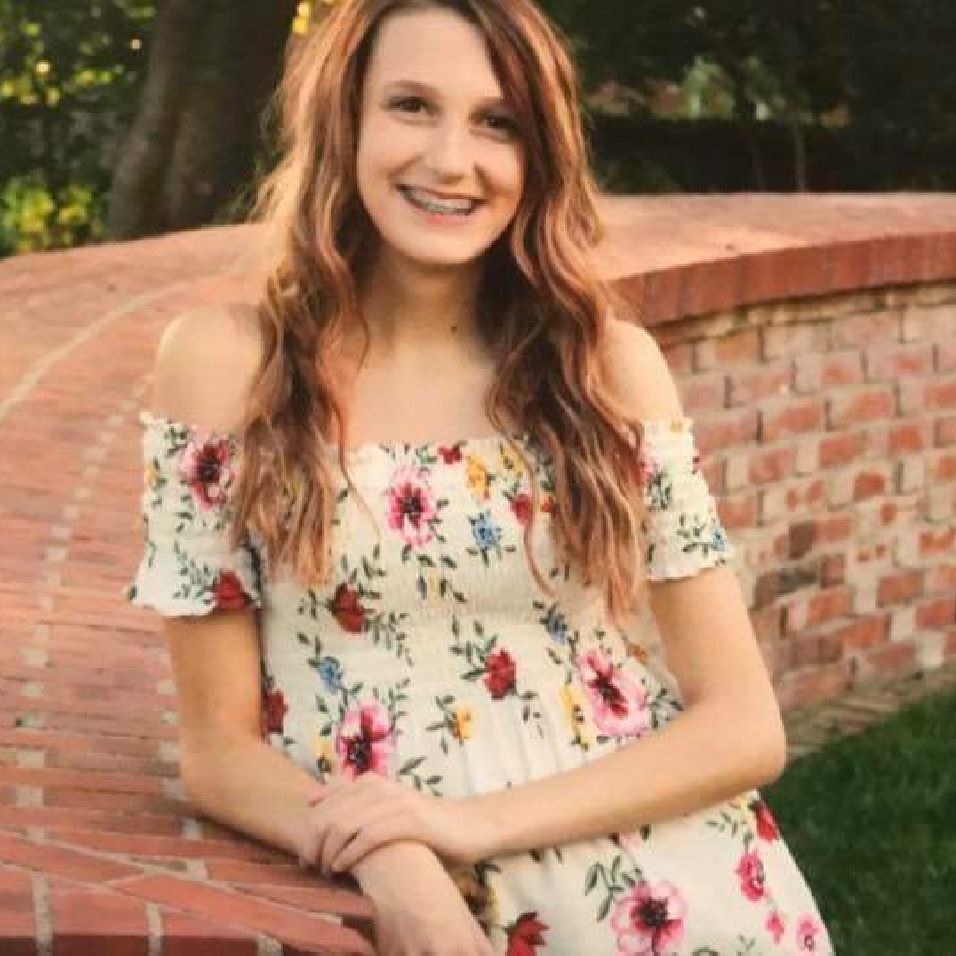 Samantha Graham
I am a high school senior who goes to Nebraska City High School, and is planning on attending Hastings College in the fall of this year for Business Administration/ law and Criminology. I am a very dedicated student when it comes to school. I take my time working on what I need. I keep all A's and B's throughout the school years. I also have been on honor roll for 7 years. My saying is this: go to school, get your education. Yes, it may not be the best 8 hours of your life, but some of this information really will help you in the future. All you have to do is go to school, pay attention, pass the class and get a good grade. If you do so, you get good grades and you can be on honor roll, which helps you get into colleges and get any scholarship.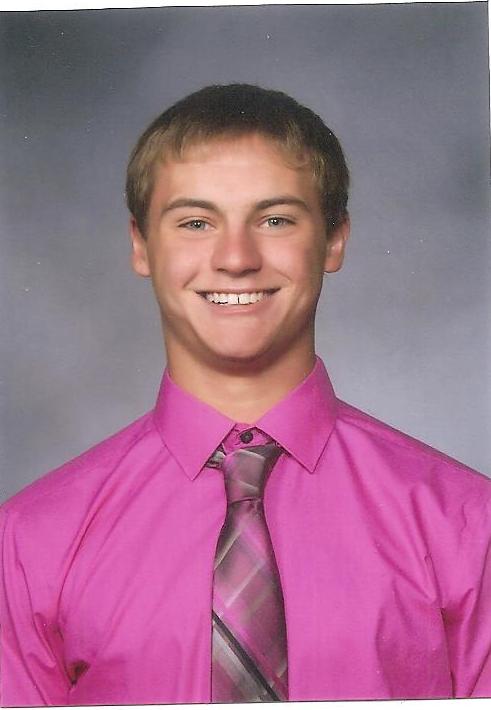 Dylan Andersen
I will be attending Peru State College in the fall semester of 2016.  I will be majoring in Wildlife Ecology with a minor in Biology.  I hope to use these degrees to continue into the area of game and parks or other wildlife professions.  I have always enjoyed being outdoors and some of my favorites activities include hunting and fishing.   I would like to come back to the  Sandhills area after college and work either at the Valentine National Wildlife Refuge, or the Halsey National Forest.  While attending Peru State College I will also be participating on their football team.  In the future I would like to help with coaching youth sports, because they have been such an important part of my life.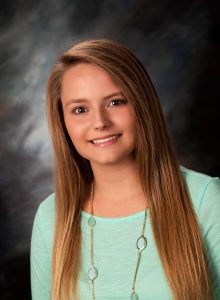 Katelyn Oathout
In the fall I will be attending the University of Nebraska at Omaha. I will be pursuing my dream of becoming a nurse by getting my Bachelors of Science in nursing degree. Attending college is important to me because I will be the first in my family to do so. I'm excited to further my education and motivated to learn about medicine.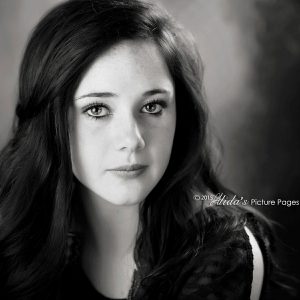 Jessica Mohnsen
Next fall, I will be attending Nebraska Wesleyan University. I plan to be a member of there volleyball team. I would like to pursue a degree in behavioral health but am not sure what areas for sure.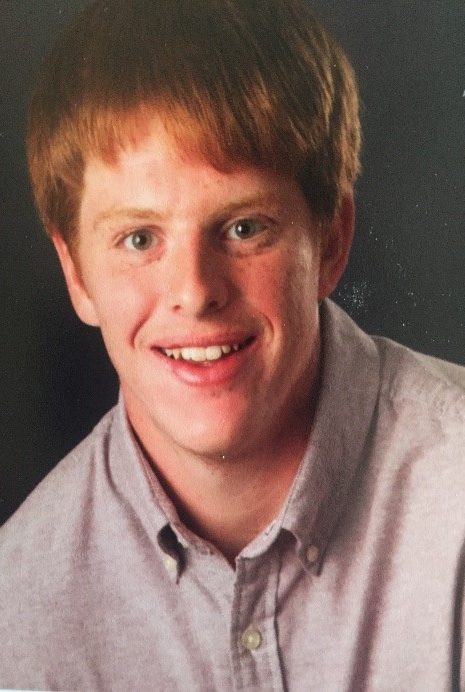 Trevor Logeman
I am going to attend Midland University in Fremont Nebraska next fall. I'm undecided on a major but will be playing Football for the Warriors.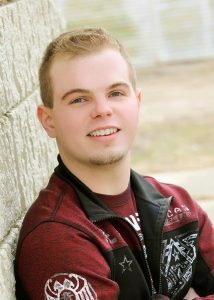 Noah Mosier
Noah is a 2016 graduate of Deshler High School. He will be attending the University of Nebraska at Omaha to pursue a degree in Electronics Engineering. He has been accepted to participate in the "Engineering the Leader in You" living and learning community where he will have additional opportunities to enhance his professional skills.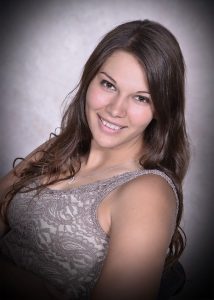 Mirissa Hurtig
I will be attending Northeast Community College in Norfolk, NE. I will be pursuing a degree in the Physical Therapy Assistant program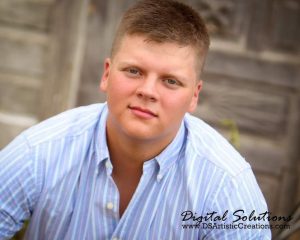 Tate Zwiebel
Tate is a graduate from Boone Central High School (Albion, NE). Tate will be attending the University of Nebraska – Lincoln and majoring in Wildlife and Fisheries with the hope of becoming a Wildlife Biologist.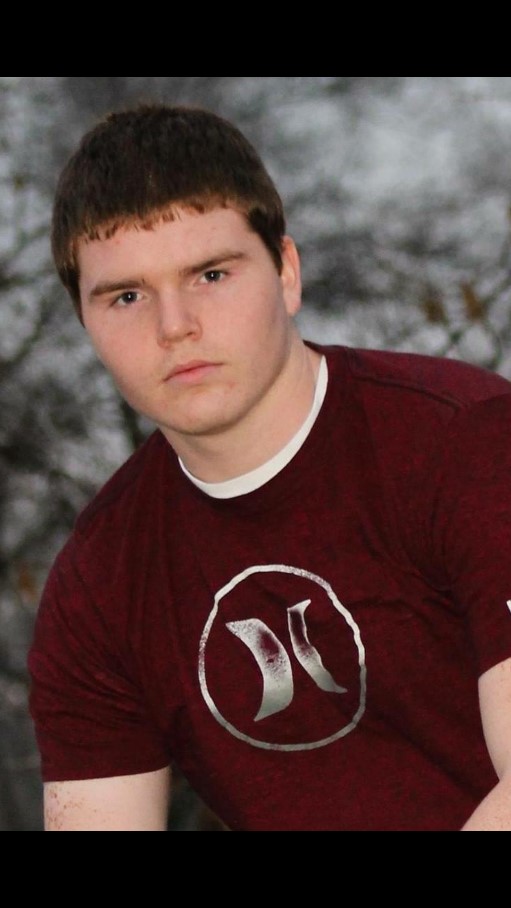 Ryan Winkler
After high school I plan on going to SCC in Milford for non-destructive testing. This is a two year course where I will learn how to test welds, machine parts, and any other items a company wants tested for defects. I want to stay in Lincoln, but most of the starting jobs I will find will be out of state. I hope to be able to come back to Nebraska once I gain enough experience. I want to live in the community I grew up in.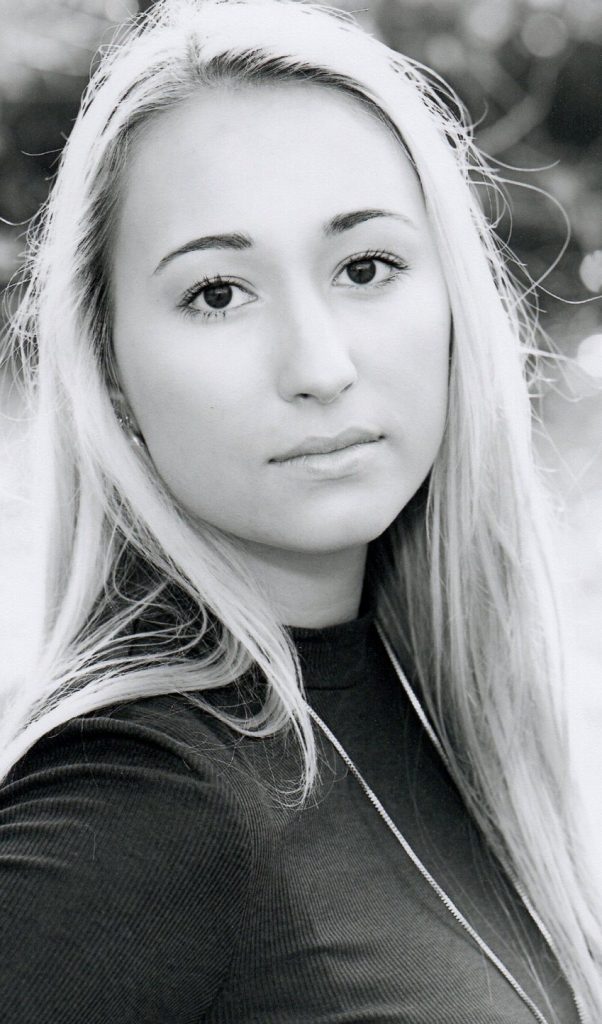 Erin Doernemann
My name is Erin Doernemann, a 2016 graduate of Fremont Public School, Fremont, NE. I will be attending University of Nebraska-Lincoln in the Environmental Studies. I plan on receiving my Master's degree through the CASNR study program. My goal is to build a successful career in water management, geology, or environmental consultation. My high school activities included, band, key club, cross country, basketball, trapshooting team, and 4-H