2021 Nebraska Petroleum & Propane Convention
September 29, 2021

-

October 1, 2021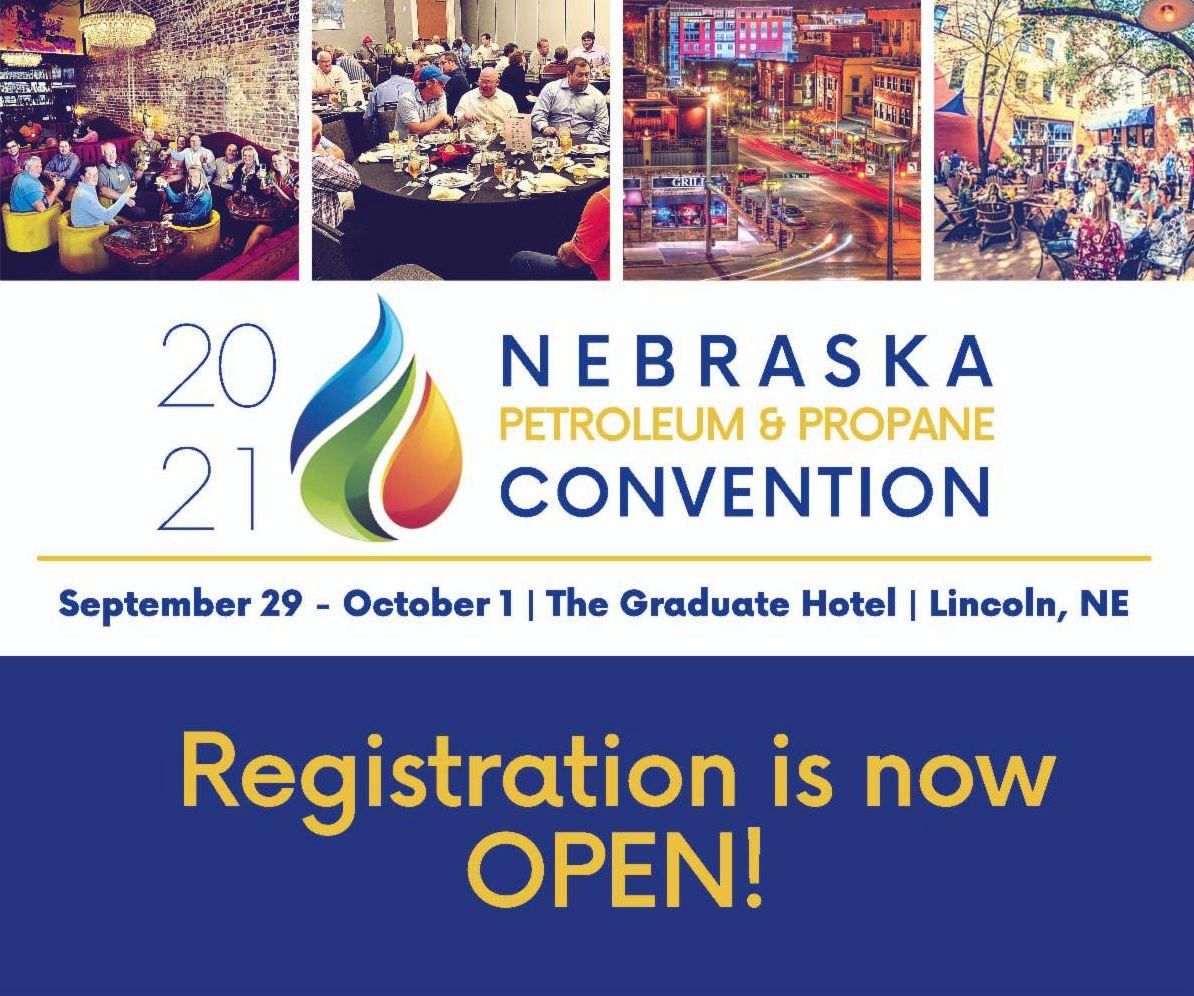 We're Bringing Everyone Back Together (finally)!
The 2021 NPCA & NPGA Convention will take place September 29th – October 1st at the The Graduate Hotel in Lincoln, NE.
We missed seeing you in 2020, so let's get back to what we do best at this year's Convention! Registration is now open and we can't wait for everyone to reconnect with many industry influencers who, just like you, are advancing the convenience retailing and fuel marketing industries in Nebraska.
Since we didn't get to celebrate our 100th year anniversary last year, we are going to kickoff this year's convention with a 100th Year (+1) Anniversary Celebration on the evening of Wednesday, September 29th! The night will include a cocktail reception with Top Golf, followed by Dinner and prize giveaways!
Elevate your brand by sponsoring the 100th Year Anniversary Celebration and Convention!
(Sponsorships for the 100th year celebration & Convention can be purchased when you register for the convention)
Please click on the links below to register for the convention and to view sponsorship opportunities for the 100th year celebration & Convention, as well as the itinerary:
Register For The Convention Convention Sponsorship Packages Convention Itenerary
(Registration fee includes a cocktail reception, top golf, dinner and prize giveaways on Wednesday night; access to all of the education sessions, luncheon, keynote speaker, networking event, cocktail reception and dinner on Thursday night)
Missed Your Shot at the Masters?
Take a Mulligan with the Convention Golf Outing.
Tee it up at the Convention Golf Outing on Friday, October 1st, at the Highlands Golf Course! You will enjoy an outstanding day of golf and networking with industry leaders and friends.
We hope you will be able to participate and with your guests help make the 2021 Convention Golf Outing a success. We look forward to another fun outing!
ENJOY YOUR STAY AT THE GRADUATE HOTEL
Online reservations are now OPEN and the deadline for the discounted room rate is September 8th.
The Graduate Hotel offers a true taste of Nebraska hospitality and authenticity. Experience the dynamic personality of the historic Haymarket District in downtown Lincoln through the hotel's fun and unique elegance.
Room Rate (Queen/King): $129 + tax
Check-In: 4:00 PM
Check-Out:11:00 AM
Click on the link below for hotel information and to book your room:
BOOK NOW
Thank you to our partners: